You have ideas for fun kids, in which originality is central? Geen probleem! You can also go to a Swid'art graffiti kids. It is suitable for all ages and the canvas defined yourself. That can be a simple cotton bag, a cloth or even a municipal wall. I can also visit you in advance, to look together to the opportunities. So you are guaranteed to get a graffiti workshop that connects to the target audience of your event or anniversary. You are guaranteed to leave an impressive memory. A graffiti workshop by Swid'art, guarantees a customized workshop. Interest? Contact us via the form below, I'll be happy!
Graffiti kids in london, hoe gaat dat in zijn werk?
Painting is my hobby. Following painting drawing as a hobby, I am approached by others to create paintings. This has become creating murals, but also abstract paintings, birth signs and you can have murals by me outside. I also give workshops recently. A graffiti graffiti workshop for kids depends on the number of participants and materials. My method is characterized by:
I personally come by to discuss the concept and create custom fit for your birthday or event.
I get plenty of paint.
I work from pure passion and this jet also from; You can ask me anything about technique.
Painting outside we do not necessarily protection must be worn, everywhere except one, it is within everyone does bear protection.
My prices are always competitively priced; Everything always includes the cost of materials.
Interesting for entrepreneurs; My prices are also deductible VAT.
I have a lot of experience in creating art and decoration, by painter- and sketching techniques. Whether you're a graffiti workshop for kids, teen party, or corporate event; Swid'art when you are at the right place!
I prefer smaller groups, so that attention can be better distributed. Should the group be slightly larger, this is not a problem.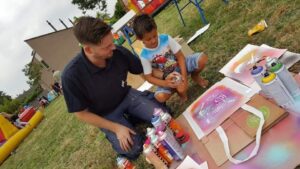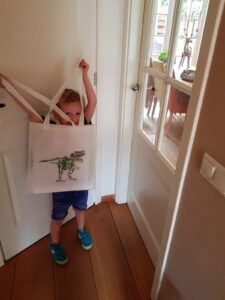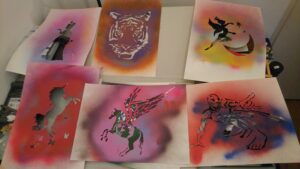 OPPORTUNITIES GRAFITTI kids BRABANT
I give graffiti workshops for children, adolescents and adults. This involves consultation you need exactly. In terms canvasses everything is possible. Cotton bags, to cloths or a wall municipal. When you do have a suitable idea, I can make a free quotation for you. To post are not in any case be confronted with surprises. is for kids with syringe templates grafitti event, grafitti workshop, or graffiti kids is possible from € 60,-* per hour including VAT. The price is subject to change and is dependent on the number of persons, the amount of paint and the size of the canvas.
What are the costs for a neighborhood party, grafitti event, graffiti workshop or graffiti kids?
A graffiti workshop al mogelijk vanaf €150! (Excl. travel and parking fee).
Important questions that may determine charges, his o.a.
The amount of people?
The canvas size; a simple bag or a mural?
Standing wall within, or outdoors?
What is the travel time (0,19ct per km)
INTERESTED IN A GRAFFITI kids?
Want to know more about the possibilities of a graffiti workshop, or graffiti kids?
Please contact form below. You can also directly reach me by phone: 06 – 30580814.