It took a bit longer than expected, but they are still; business cards!
Ready to be diffused. The Flyers have yet to be forthcoming in design, but will soon be launched.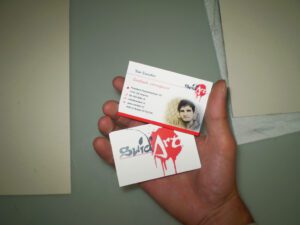 Meanwhile, there will be the necessary steps to drawing, shaping of advertising material and I am still working on setting up, design of the portfolio.
This is quite a different story of artwork, as these are often companies, foundations and associations is. Expected in the future also get more updates.
If you as a company are interested in renewing your corporate identity, etc.. Or do you just from the ground up a completely new design? Please feel free to contact me at.
Yours sincerely,
Yvo Swider