It has been equally busy, have been some new orders and processed again.
But during my exhibition there is also something special happened; interview!
I am the messenger Halderbergse, with everything that my motive!
See the article here: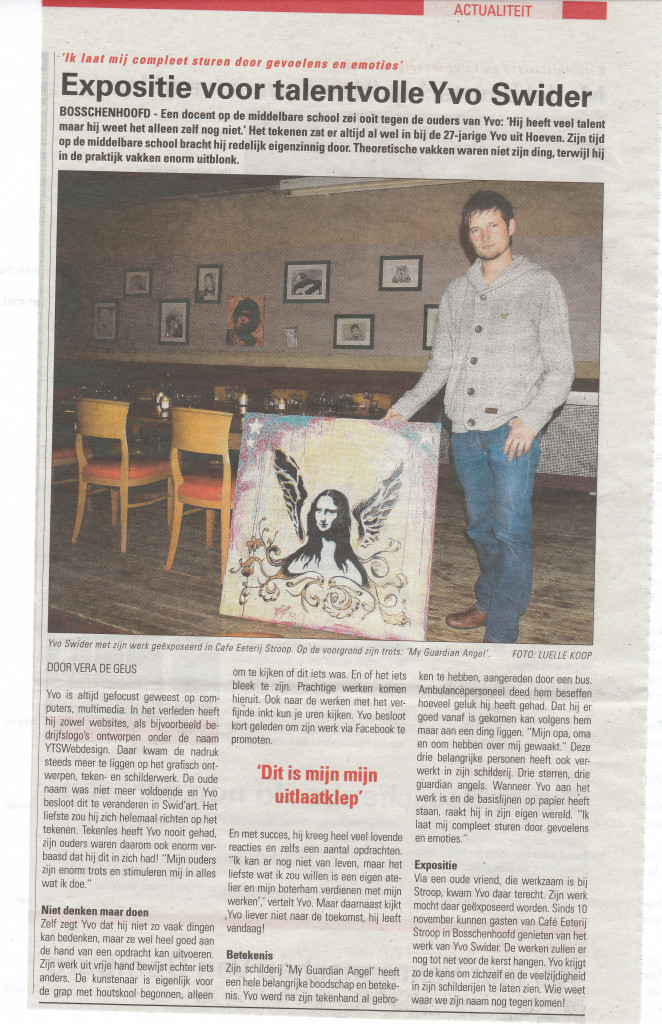 Or more rolling out here is still the question… But it's definitely good to get extra publicity!
In addition, there will soon be back abstract painting waiting, for all the stuff brought home.
Delicious! Really quite fancy!
Yours sincerely,
Yvo Swider