You have a bald, boring wall and want something original? Read on. A Making mural itself can be a good solution, but how do you proceed?
Where do you start to create a mural itself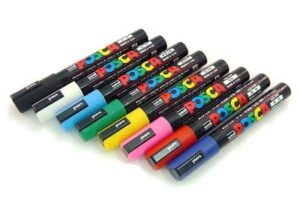 For the true creative 'die hards' heb ik hier een lijst met goede tips als je zelf een muurschildering wilt maken. In mijn ervaring met een muurschildering laten maken, kan ik je als geen ander vertellen wat je moet weten voor je begint. Een paar belangrijke punten die je moet weten het maken van een muurschildering;
Het type ondergrond kan divers zijn

;

van egaal glad

, spachtelputz, stucco,

tot glasvezelbehang of baksteen

.
For best results, is a uniformly smooth wall surface by far the best of all.


Zorg dat de ondergrond glad is en dat de eventuele muurverf al minimaal

48 h is dry. It is also important that surface is clean and free of grease. If this is not the case, then portraits and paintings

misschien een goed alternatief

.
Use only water-based paint, as acrylic paint (as Amsterdam acylics,

wat je bij heel veel hobby

-

en schilderswinkels kunt vinden

). Other brands that I can definitely recommend his; Posca in Molotow. The latter are actually graffiti marks, low odor.

Daarnaast geven de grafitti stiften van posca en molotow razendsnel een haarscherp resultaat

, dry quickly and give no drips. Ideal if you're really quick sharp lines on a smooth wall like.

Mocht je geen vaste hand hebben kun je het beste tape en sjablonen gebruiken

. for tight,

hoekige vormen is het gebruik van schildertape dan ook aan te raden

.

Voor wat meer ronde vormen

,

kun je sjablonen gebruiken

.

Kijk uit dat je kwasten niet te nat zijn

(

dit geeft druipers

). You will find that the power of a good mural is in the details.

Probeer dus meerdere soorten kwasten uit

.

Je zult vanzelf merken wat je het beste ligt

. For clean lines on a smooth surface,

gebruik je misschien liever grafitti stiften

. These give her a nice result without drips.

Donkere kleuren vragen voorzichtigheid

.

Donkere kleuren kunnen namelijk nogal prominent aanwezig zijn en al snel de balans in je ontwerp verstoren

.

Zeker in een muurschildering voor kinderkamer

.

Voor vervaging dep je het beste met een simpele schuurspons

. You should not do with too much water, but slightly damp and then the slightly different hue like dabbing. If you're really a lot of space – and have the guts – The spray of an aerosol is also a good alternative. Deck before or just wondering where you do not want to because the spray gets on.
If you have a beamer (of projector) have,

kun je je ontwerp op de muur projecteren

.

Je kunt Word

,

of paint gebruiken om je ontwerp perfect weer te geven en aan te passen

.

Heb je iets wat je helemaal te gek vind

,

kun je lichtjes met een potlood over de vormen aftekenen en over deze lijntjes vervolgens heen stijken met een droge kwast

.

Begin eerst met de omtreklijnen en kleur daarna het geheel in

.

Zo heb je enigzins gemakkelijk toch een mooi ontwerp wat je zelf gemaakt hebt

.

Houd de potloodlijntjes zo minimaal en dun mogelijk zodat ze gemakkelijk uit te gummen zijn als de muurschildering af is

.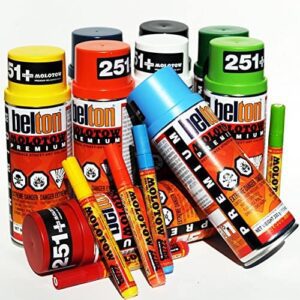 What should you look for in a mural itself?
Bij een full-colour muurschildering maken heb je minimaal een stuk of

8 tot 10

verschillende kleuren verf nodig

.

En zelfs dan nog kan het zijn dat de kleur die jij wilt er niet bij zit

.

Zorg dat je een beetje kennis hebt van het

Color mixing before starting the mural.

Gebruik ook zoals eerder gezegd

,

meerdere kwasten en meer verschillende types

.

Durf te experimenteren

!
Do not expect to be within ready soon, good mural requires patience! Check your work every now and then even from a distance, to get the whole impression. I'm often quite a large part of the day spent on making a mural, for example, a living room.
If the result is disappointing, is sometimes difficult to recover from the wall the original color. Please note that especially in dark colors are sometimes 3 Act wall paint needed to cover!
To create a mural is at your own risk. If it is not carried out by Swid'art, Swid'art is not liable (even using these instructions) the possible consequences.
Would you still too much hassle? no problem! Swid'art heeft al ruim 5 jaar ervaring in een muurschildering maken.
Waarom zou je de muurschildering door Swid'art te laten doen

?
quality; guaranteed good work, where we work with the utmost passion!

Ik ben vrij snel klaar

, usually within a day

no mess; I leave everything clean behind when the painting is completed.

Because it is working with material that is water, odor is minimal and the work is quick dry.
Many sign- and painting experience with many different styles

Competitively priced; my price includes material costs and VAT (excl. travel and parking fee)

For entrepreneurs: Tax deductible
Clear agreements and fully transparent; You know beforehand where you stand, so no surprises!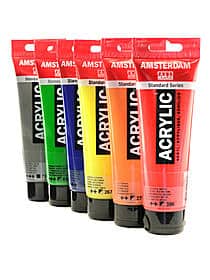 Making a mural itself? Always measure!
create a mural at Swid'art, is een muurschildering van kwaliteit met de puurste passie. Previously viewed what your wishes, welke uitstraling je wenst te hebben in welke stijl. You are here completely free hand in. Whether you want a child playing appearance, or just want a painting of animals, trees, natural or man; everything is possible! A mural making is always customized and cooperation, which I like to start my customers to end at involve. I am clear about the options that you later find any unpleasant surprises. In.. Would you all like to make a mural by Swid'art?
Een muurschildering zelf maken door Swid'art

?

To give you a target; small murals are possible from € 150,- including VAT. The price may vary by the size of the mural, the substrate and details. Wil je een aparte mural door Yvo Swider laten maken voor bijvoorbeeld je woonkamer, bedroom, workspace or the nursery? Please contact me!

If you have any questions, You can always contact form below.
Would you prefer to contact us? Call to: 06 – 305 808 14.