Woon je in de regio van Tilburg en wil je een muurschildering laten maken? Swid'art knows how it here! Al vanaf 150,= kun je hier terecht! Ik ga graag aan de slag om mooie murals to make. Ben je op op zoek naar een muurschildering voor de kinderkamer of babykamer? Heb je altijd al een mooi beschilderde muur in uw slaapkamer of woonkamer willen hebben? In Swid'art Murals everything is possible. After our noncommittal conversation, Then I go to work to produce a magnificent mural in Tilburg. Er wordt geluisterd naar je wensen qua stijl, size and color. Ook wordt er rekening gehouden met de rest van het interieur. If a mural is not true, then portraits and paintings maybe an idea.
let make Mural in Tilburg?
Wil je een muurschildering laten maken in de gezellige Brabantse stad Tilburg? Please contact me to discuss the possibilities. When I started drawing and painting, This soon grew into creating murals. Think birth signs, murals for both indoor, and outside, but also paintings. Samen kunnen we je wensen in kaart brengen om vervolgens tot een prachtig eindresultaat te komen. you can see what you can expect on the images.
The road to a successful mural in Tilburg
Before the start of a mural in Tilburg, it is necessary for all clear on paper what has in mind the customer. Het proces kan eventueel versneld worden, als je vooraf als je grofweg al aangeeft wat je wil en in welke stijl. Elke stijl als muurschildering is mogelijk. Then there considering how big the mural should be. After that I can start working on what eventually a valuable addition to your room should be. In the first instance, the contour lines can be put on the wall in order subsequently to be able to provide the drawing of color.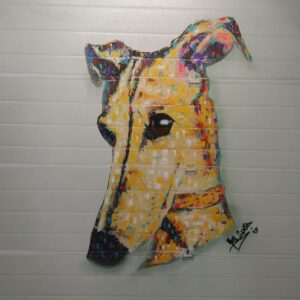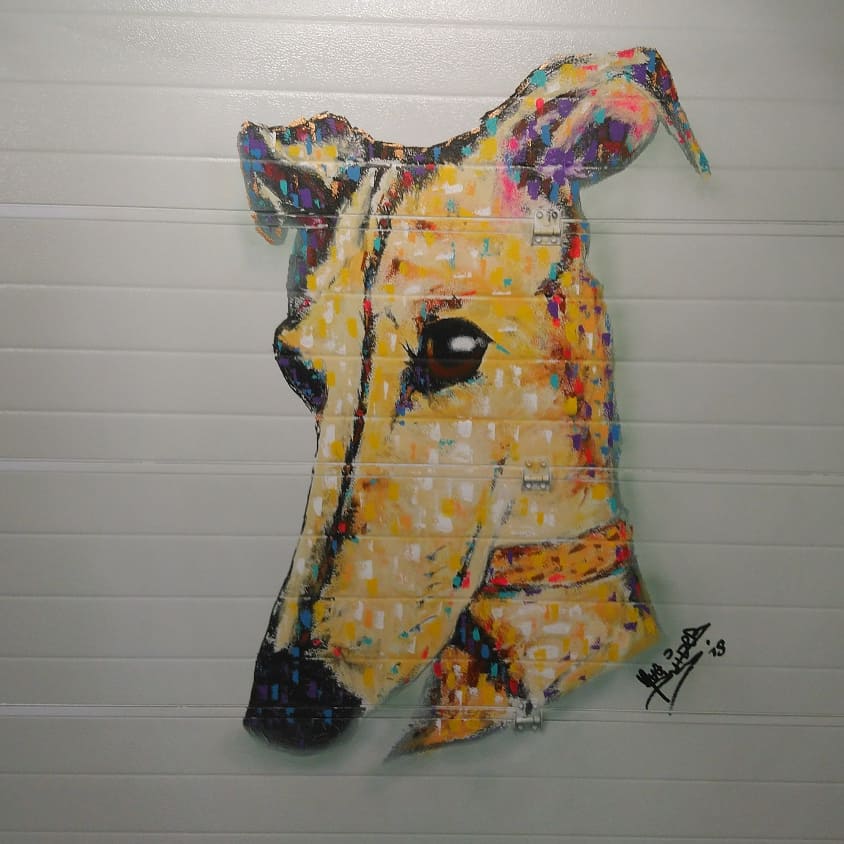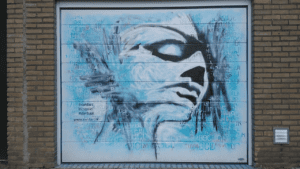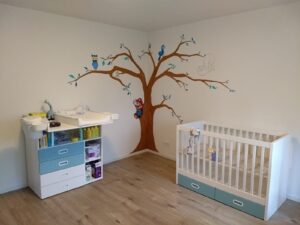 Wat kunt u bij eem muurschildering Tilburg van Swid'art verwachten?
Afspraak vooraf om je wensen helder in kaart te brengen

A mural in Tilburg is usually done in one day (however, depending on the dimensions and details)
Acrylics; odorless and fast drying
Occasionally a projector is used to save time
I personally come by to discuss the concept and create custom fit for your device.
I am relatively quickly ready, often within a day already.
I work from pure passion and involve my clients in person as much as possible with the process; each step they get to see until the end result.
I leave no mess behind and work clean; , So no mess afterwards, as I that self cleanup and possibly drain.
My prices are always competitively priced; Everything is always inclusive of VAT and material costs.
What does it cost to make a mural in Tilburg?
There is no limit on a mural in Tilburg. Using the selected images or photos we see together how you want the mural will look like. Want a grafitti, tough teen room, or just a quiet bedroom? Nothing is to crazy ! Swid'art make your mural always desired.
Nadat de ideeën concreet zijn, zal ik een vrijblijvende prijsopgave opstellen voor een muurschildering tilburg. This gives you a clear picture, what awaits you. Murals can be made from € 150,- including VAT. The price can vary in size mural, the substrate and certain details.
Vul hieronder het formulier in als je meer info over 'muurschildering in Tilburg

'

wilt hebben

.

If you live in Tilburg and you have a baby, children- or living the 'boring' includes walls. Then it's time for a mural of Swid'art. Do not hesitate and contact us via the form below. If you have any questions, Fill in the form below. Would you prefer to contact us? Call to: 06 – 30580814.