You have a bald, boring wall and want something original? Read on. A create mural,nl can be a good solution. I work with materials amsterdam acrylics, liquitex, molotow en montana. Hoe ga je te werk? First, you must ensure that your foundation, is dry and free of grease. The types of surfaces may vary; smooth smooth, spachtelputz, stucco, fiberglass wallpaper or brick. To really start you (not too difficult) is een egaal gladde muur verreweg de beste ondergrond van allemaal. Je kunt direct met de kwasten erop gaan en voor vervagingen dep je met een spons, if you use the spray from an aerosol can. If you want really fast super sleek form; pak dan markerstiften van Molotow. These choose the color of the shape that you want to. You do not get much tighter, This fact never get with a brush for each. This is a brand grafitti, which also sells super good sprays in a wide range of color options.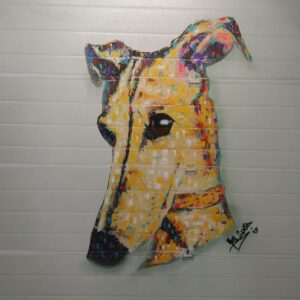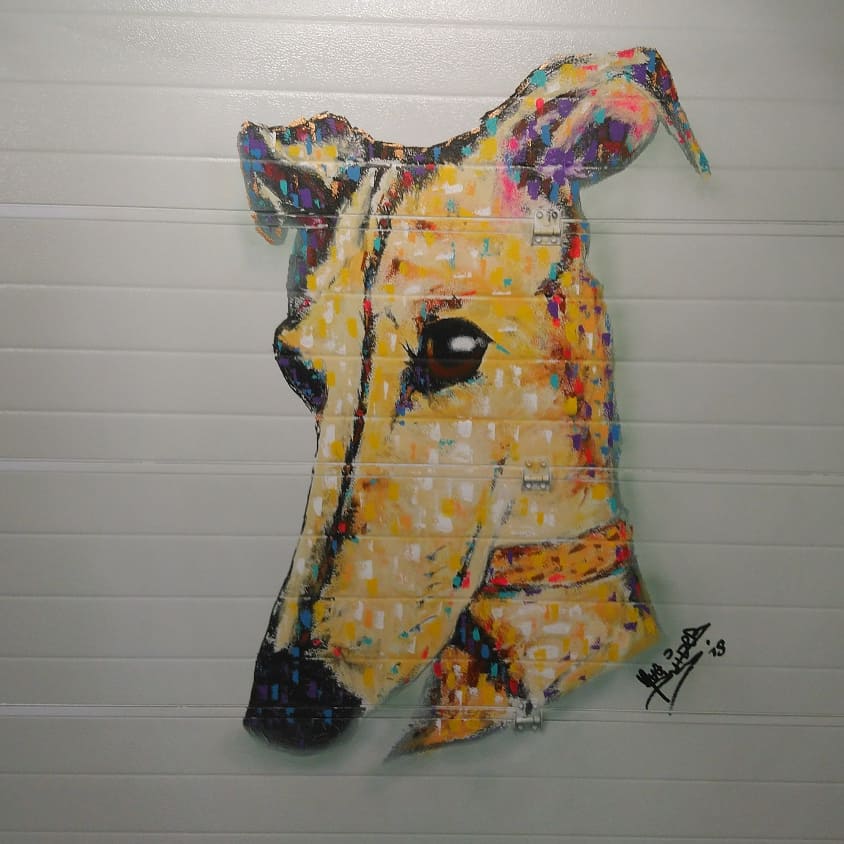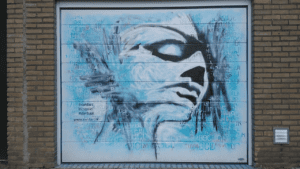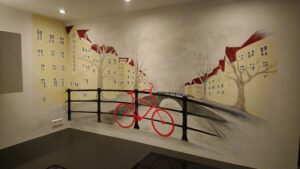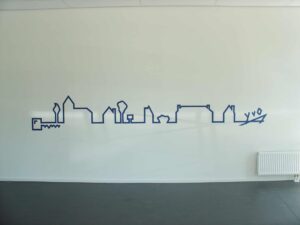 Making Mural by Yvo Swider
For the real creative people I have a few tips if you yourself want to work here creating a mural. When expert of a let paint murals I now know what to look for. Below I put you 5 important points of attention make a gift for themselves mural!
Make sure the surface is smooth and painted white with plain white wall paint already at least 48 h is dry. Use only water-based paint, as acrylic paint (as amsterdam acylics, available at many hobby- and paint shops).
Beware with thick brushes and wet brushes (give 'drips'). You will find that the power of a good mural is in the details. So try not only tough but also soft brushes brushes off. For clean lines on a smooth surface, you prefer to use markers grafitti. These give her a nice result without drips.
Make sure the colors you choose not too dark to be. Dark colors can be quite dominant in a room, especially in a mural for kids.
If you have a beamer, You can project your design on the wall and draw a pencil. This also applies to Text on the wall! You can easily choose a nice Word font and adjust if necessary a little in WordArt. Project your file and so create your own wall text for the bedroom. Hold the pencil lines as soft as possible so you can erase any back away when the mural is finished.
Things to keep in mind?
If you want to'full colour' mural you have at least one piece of 8 tot 10 different colors of paint required, and even then it may be that the color you want is not quite at. Make sure you gain a little knowledge of the Color mixing before starting the mural. Also is 1 brush is not enough, you least 3 different thicknesses of brushes required, and usually more!
Do not expect to be within ready soon, good mural requires patience! Check your work every now and then even from a distance, to get the whole impression. I'm often quite a large part of the day spent on making a mural, for example, a living room.
If the result after all is not as expected, is sometimes difficult to recover from the wall the original color. Please note that especially in dark colors are sometimes 3 Act wall paint needed to cover!
A few reasons to do it by Swid'art
Before Swid'art starts with the realization of a mural, he identifies exactly what your needs. It is useful if you have already selected some ideas of what you want to have painted on the wall. Then Swid'art join you how big the painting should be and what colors it may contain. First the outlines on the wall are put and then worked forward layer by layer.
The method of Swid'art for a mural painting is characterized by:
I personally come by to discuss the concept and create custom fit for your device.
I am relatively quickly ready, often within a day already.
I work from pure passion and involve my clients in person as much as possible with the process; each step they get to see until the end result.
I leave no mess behind and work clean; , So no mess afterwards, as I that self cleanup and possibly drain. Also smell smoke you will have no trouble.
My prices are always competitively priced.
Interesting for entrepreneurs; My prices are also deductible VAT.
I have years of experience in creating art and decoration.
Making a mural? Always measure!
When you leave a mural by Swid'art, then there are no limits. See Using your selected images or photos we together what needs. You have there a free hand in. Whether you want a child playing appearance, or just want a painting of animals, trees, natural or man; everything is possible! A mural is always custom. If this is not the case, then portraits and paintings maybe an idea.
Swid'art then makes a free quotation, so you know where you stand. To give you a target; small murals are possible from € 150,- including VAT. The price may vary by the size of the mural, the substrate and details.
let make Mural by Swid'art!
If you want a separate mural lets make Yvo Swider for example, your room or the nursery? Please contact me!
If you have any questions, You can always contact form below. Would you prefer to contact us? Call to: 06 – 305 808 14.