make a beautiful mural for your workspace, or office? Swid'art When you are at the right place!
How long does it take to create a mural?
How long it takes, is dependent on the size and the surface. Ik werk daarom uitsluitend op glasvezelbehang, glad gestucte muren, of glad beton. The smoother and cleaner wall, the better the result. Under ideal conditions, I will at least one part of the day for a small mural to up to several days are working on a large-screen mural. Please note that heating and running water must be present at the location. It is also important that the wall in question (reasonable) clean and dry.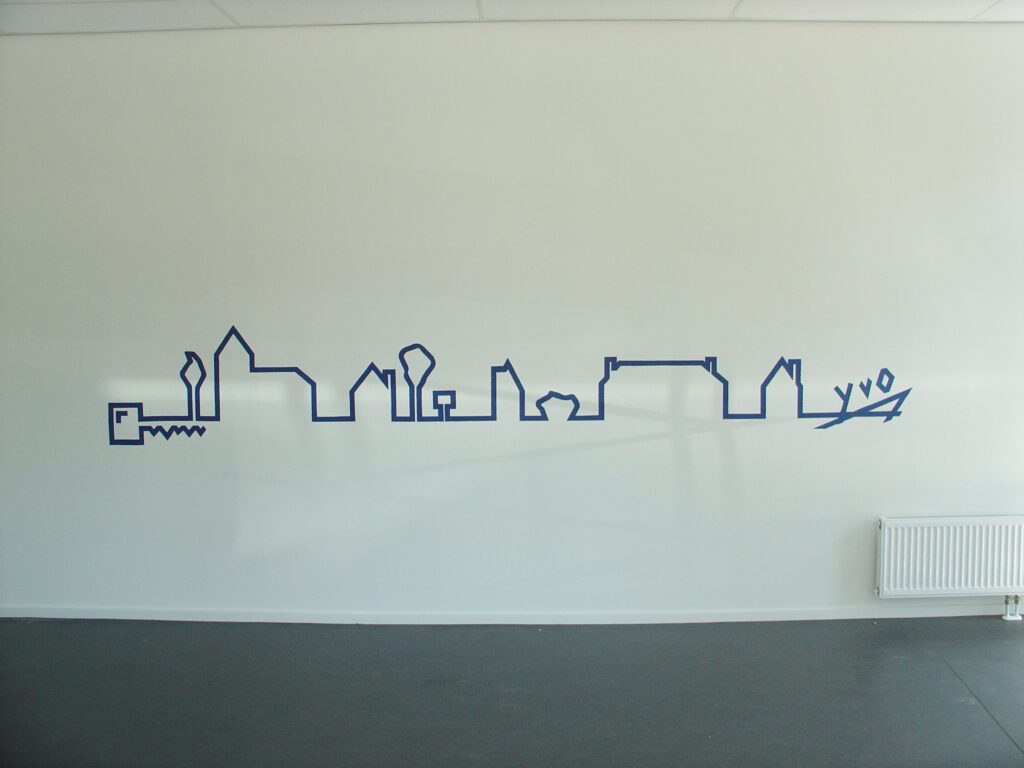 Muurschildering A. Arnoutse brokerage.Een muurschildering laten maken is al mogelijk vanaf €150! (Excl. 21% VAT and travel expenses) Important questions that may determine charges, his o.a.
What is the size of the mural that needs to be done?
Does the design one color, or should it be more colors?
Standing wall within, or outdoors?
The wall an issue smooth or granular structure?
How complex is the concept?
What is the travel time (0,19ct per km)