Coming away from Breda, Oosterhout, of Etten-Leur and want to make a mural? Then you are for example a mural in Breda Swid'art at the right place. Have you always wanted a striking mural on the bland wall in your room? You may soon have a child and you are looking for a wall artist who can create a beautiful mural for your kids. In Swid'art can be determined everything, color and size to an inspiring image. Determine how the mural in Breda should look like.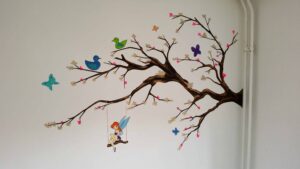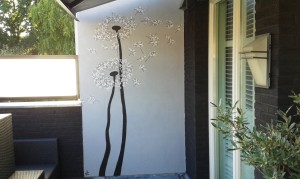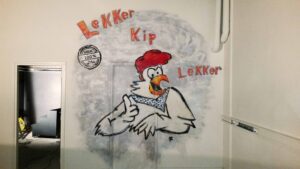 A method for a mural or environment Breda
Originally signed Yvo portraits I painted canvases tailor. From this experience, I am often approached by others to create paintings. You can think of murals for bedrooms, living rooms and workspaces, but also contemporary paintings. A mural first put the lines on the wall or near Breda and then increasingly work forward.
Swid'art has years of experience creating murals. Swid'art operates throughout the Netherlands and can also mean something when creating a mural Breda or environment. Are you curious about what zoal made for murals by Swid'art? See the murals made in the past. Alternatively, you can go for portraits and paintings. In spite of the various possibilities of the process remains the same. This consists of the following steps
An appointment will be made to your requirements negotiable.
A mural (in Breda) average finished within one day. This is dependent on the size and of some details.
Occasionally is used a projector to save time.
is painted (and sometimes sprayed) with acrylic paint. This is relatively odor-free and also fast dry; same night can already slept without odor in the room.
What are the costs for a mural in Breda?
We will look together to the opportunities. Then I will feel free to make an offer for you, afterwards so you will not be surprised. A muurschildering laten maken is possible from € 150,- including VAT. Excluding travel time and parking fee. The price depends on the size of the painting, the surface (a smooth wall is finished faster) and the complexity of the design.
Interested in a bedroom mural?
Are you curious about the possibilities for a unique mural in the bedroom or nursery? Ask now free quotation to. If you have any questions, you can always fill in the form below. You can also directly reach me by phone: 06 – 305 808 14.