It is now a month after Swid'art is launched.
Much has been done in the meantime to manufacturing, dissemination of advertising material and the like.
One thing I'm sure about've been inside all reasonable questions, The ad in the messenger.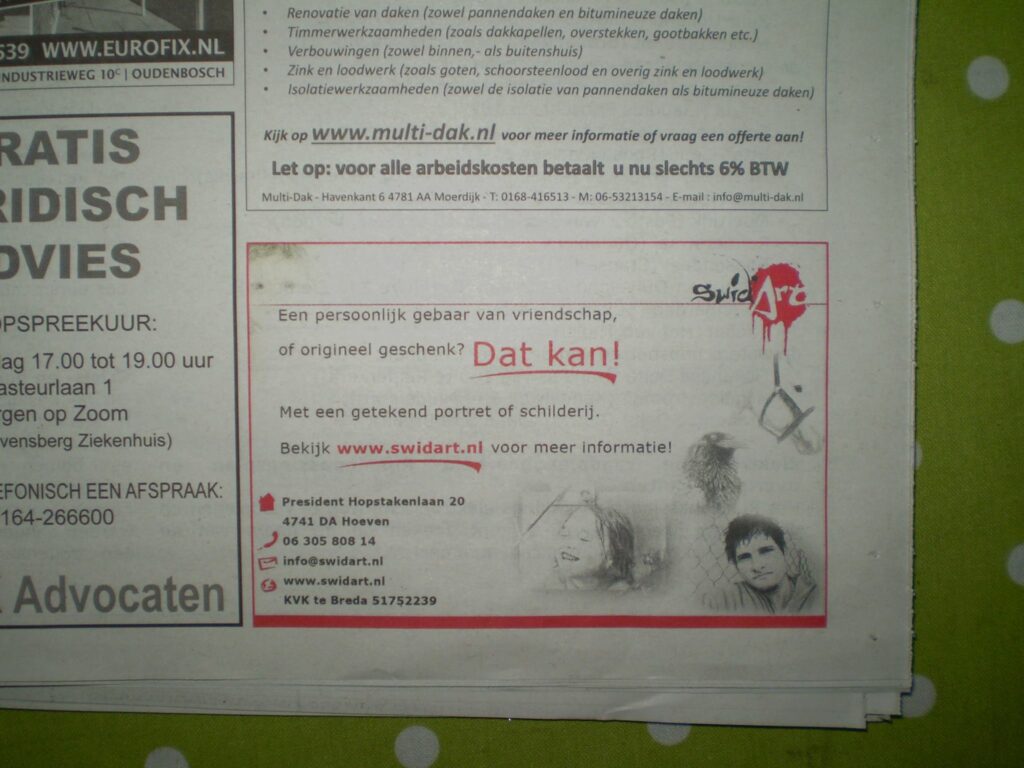 Since then, it gradually increasing reports within; a good thing so!
There's been quite a lot in terms of artwork sold, or graphic design and meanwhile
is producing merrily. In order to avoid that the really
right to go to be in production right, it is not wrong
to further experiment.
Therefore, I decided myself to go and challenge!
The making of a 'private' family coat of arms as exercise with etchings.
So I have to design all before such a weapon for someone,
which almost 11 hours was a piece by production…
Many will say; "That you do perseveres, zo lang '. But you know what it is?
If you really have a genuine passion for something bears, 'll never tiring work.
Just as if your inner battery just recharged; "Do you want to continue,
You want to know how your drawing ends!'. After looking around a lot of old buildings
and having done inspiration, it came out design: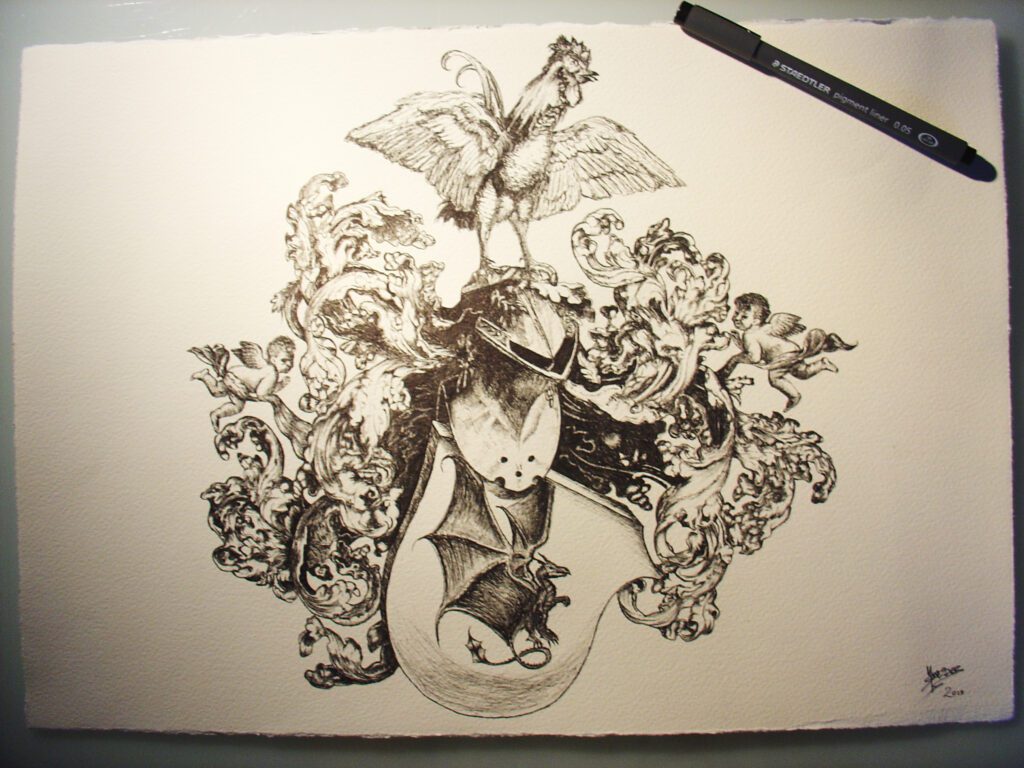 Er is in totaal 22 hours worked! But the result is to it!
Furthermore, there is an upcoming exhibition of Swid'art in planning,
This will cafe Syrup Bosschenhoofd are. You want to be?
Keep the website and posts on Facebook well with, because the date will follow.
Yours sincerely,
Yvo Swider