After just having waited in suspense,
today is still officially report the good news; Swid'art joins the art trail!
I had to login as some pictures of previous works flour and feathers
on that basis would be judged, or you could do it or not.
After having received the message below, could not piece my night!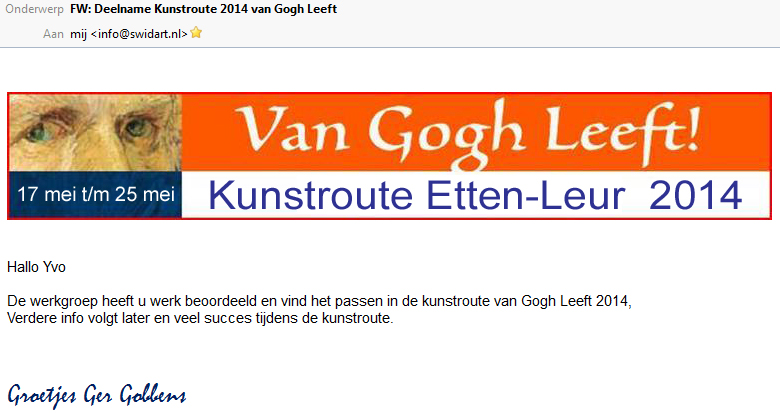 That is coming period as quite so steaming, to get back something nice to give!
Meanwhile especially love this site regularly,
For more details follow on this topic.
Yours sincerely,
Yvo Swider