As mentioned earlier Swid'art joins the van gogh art route. One of the portraits made (my self-portrait),
even ended up by pure chance on the front page of the catalog; A nice benefit so!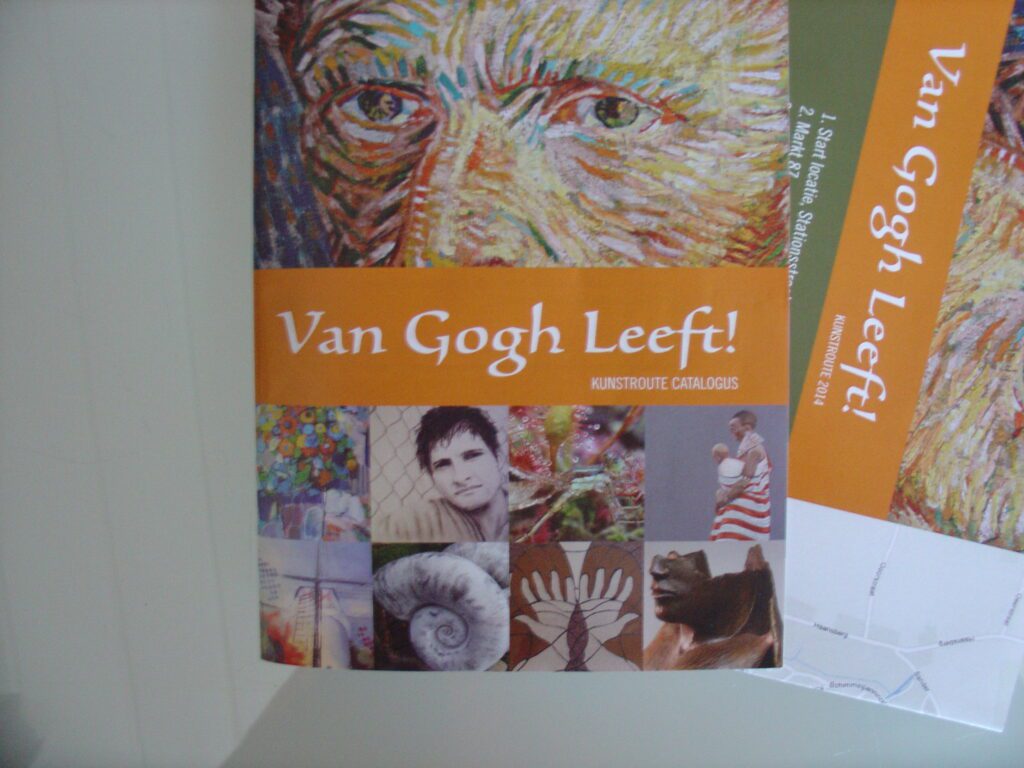 It was to him only in the announcement of the locations, which exhibited by Swid'art during route.
From 16 mei t/m 25 May to behold my work at the following locations:
Main location Kunstroute Stationsstraat 23, Etten-Leur (This depends integrally).
Expo locatie Market 87, Etten-Leur (Here comes the rest of my collection to hang).
If you are interested, Just drop. Of Expo locatie at weekends
open from 13.00 to 17.00 and weekdays wind tot 12.00u 17.00u.
This is also true for the main location. Monday is the art route closed.
I myself am on the Expo locatie available on the following dates:
Sunday 18 May
Wednesday 21 May
Friday 16 May
Sunday 25 May
Maybe see you at the art trail!
Yours sincerely,
Yvo Swider